Excellent clot integration
1
Highly effective clot removal
2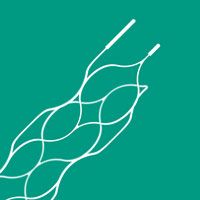 pRESET
THROMBECTOMY DEVICE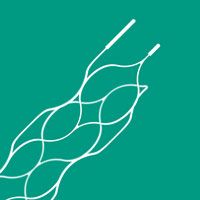 pRESET
THROMBECTOMY DEVICE

---
pRESET

---
pRESET

---
pRESET 4-20, 5-40, 6-30 for large thrombus load in proximal treatment locations
pRESET   3-20, 4-20 for distal treatment locations
pRESET   4-20 now featuring full visibility through NAC (Noble Alloy Coating)
---
Helical slit maintains cell shape integrity independent of expansion diameter
Closed Ring Design ensures stable opening and constant wall apposition during retrieval
Dual Type Cell Design for deep clot integration combined with flexibility in tortuous anatomies

---
pRESET

---
pRESET

pRESET 4-20, 5-40, 6-30 for large thrombus load in proximal treatment locations
pRESET   3-20, 4-20 for distal treatment locations
pRESET 4-20 now featuring full visibility through NAC (Noble Alloy Coating)
Helical slit maintains cell shape integrity independent of expansion diameter
Closed Ring Design ensures stable opening and constant wall apposition during retrieval
Dual Type Cell Design for deep clot integration combined with flexibility in tortuous anatomies
See the pRESET Thrombectomy Device in action:
See the pRESET Thrombectomy Device in action:
1 Lamprecht S et al.; Penetration Depth of Stent Retrievers Into Clots is Highly Dependent on Stent Design; ASNR 2017. Submitted for publication. Applies for pRESET LITE 4-20.
2 Machi P et al.; Experimental Evaluation of Stent Retrievers' Mechanical Properties and Effectiveness; J NeurovIntervent Surg 2016; doi: 10.1136/neurintsurg-2015-012213. Applies for pRESET 6-30.
3 Prothmann S et al.; Acute Recanalization of Thrombo-Embolic Ischemic Stroke with pRESET (ARTESp): the impact of occlusion time on clinical outcome of directly admitted and transferred patients; J NeuroIntervent Surg 2016; doi:10.1136/neurintsurg-2016-012556.
Prior to use, refer to the "Instructions for Use" for complete and specific indications, contraindications, all warnings, precautions and potential adverse events.The pRESET, pRESET LITE and pRESET LUX Thrombectomy Devices have received the CE Mark (CE 0297). They are not approved for sale nor are they available for sale or use in the United States. Products and associated components are not available in all countries or regions. Please contact your phenox representative for details regarding product availability.