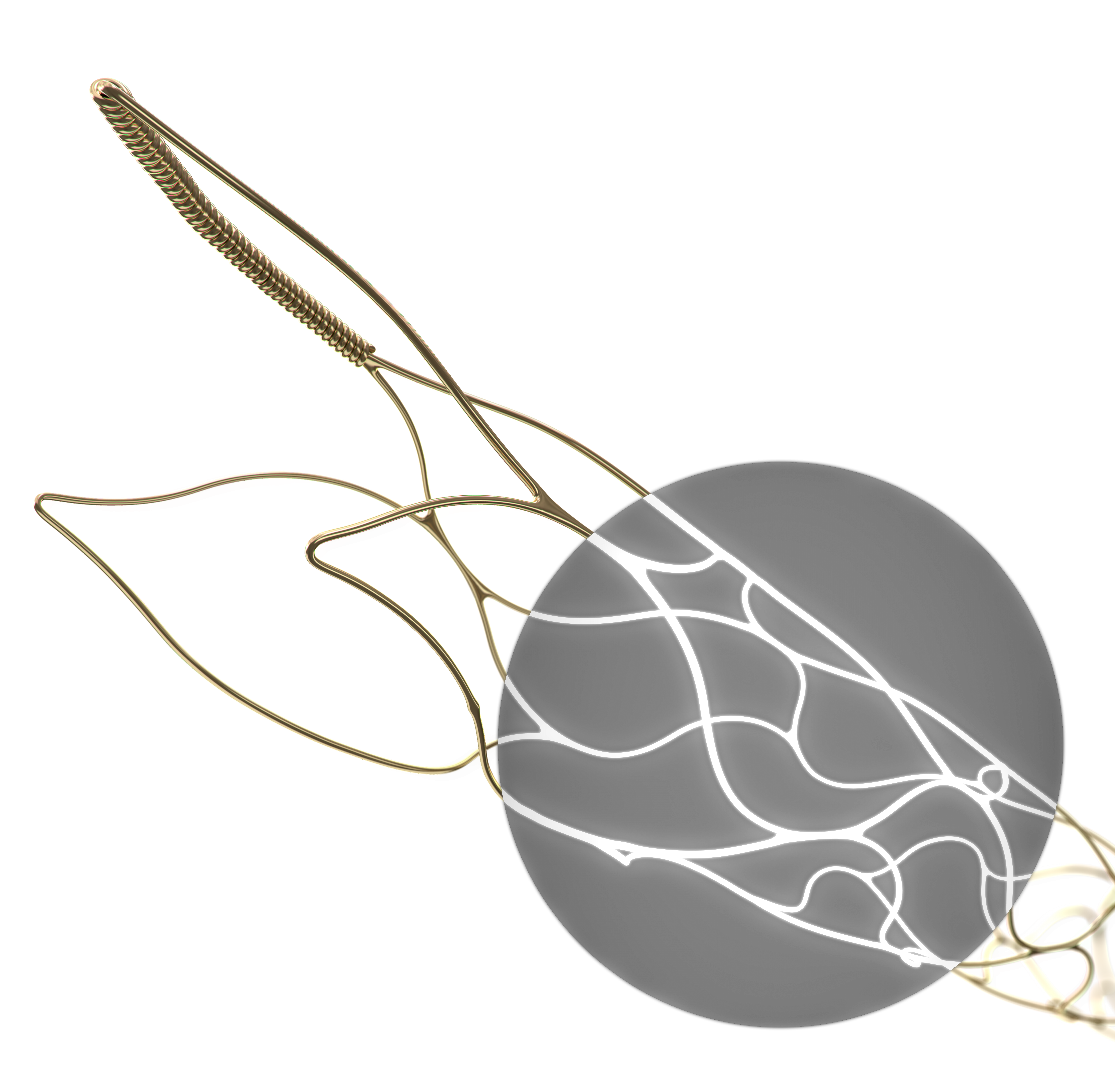 pRESET LUX: Noble Alloy Coating (NAC) for full visibility under x-ray
---
phenox announces the launch of NEW pRESET 5-40 & pRESET LUX thrombectomy devices
phenox today announced the full European launch of the pRESET 5-40 and pRESET LUX 4-20 thrombectomy devices after receiving CE mark approval last year.
The pRESET device is a stentriever which is used for mechanical thrombectomy in patients with acute ischemic stroke, due to large vessel occlusion.
Over the past few years, safety and efficacy using mechanical thrombectomy has been proven in patients with large vessel occlusion in four major randomized controlled trials (MR CLEAN1, SWIFT-PRIME2, EXTEND-IA3, ESCAPE4).
The pRESET thrombectomy device was evaluated in the ARTESp Study (prospective, multicenter, single-arm Post Market Clinical Follow-up Study) and demonstrated its safety and efficacy: TICI 2b/3: 84,4% and mRS (0-2) at 90 days: 62,5%5.
With the development of the new pRESET 5-40, phenox is addressing the trend towards the use of longer thrombectomy devices, which may have the capability to remove an even larger clot mass in fewer attempts. The 5-40 product line extension inherits the principal pRESET design, including a low-profile 0.021" delivery platform.
In addition to the 5-40 line extension, the pRESET product family is now further broadened with the new pRESET LUX Technology, which adds full radiopacity to the proven stentriever design.
A Noble Alloy Coating (NAC) is applied to the full length of the device, so that it can be fully seen under x-ray. By maximizing the device's visibility, the exact positioning and opening can be evaluated by the operating physician.
"With these two line extensions of the pRESET family we are contributing to making thrombectomy procedures safe and effective. The current literature as well as user feedback confirmed to us that this is the way to go in the future." says Dr.-Ing. Hermann Monstadt, managing partner and founder of phenox.
About phenox GmbH Since its founding in 2005, phenox has been dedicated to developing innovative, breakthrough and clinically proven technologies and solutions for the treatment of neurovascular diseases. phenox's products are used by endovascular specialists to treat ischemic and haemorrhagic stroke. The company offers a growing portfolio of innovative treatment options, including the primary interventional technologies used today. phenox is a privately held company financed with private funds and by NRW BANK, Venture Fond GmbH & Co.KG, together with SHS Technologiefonds GmbH & Co.KG. More information about the company and its products can be found at www.phenox.net.
phenox and its products are trademarks of phenox GmbH, registered in Germany and other countries. All other trademarks and trade names referred to in this press release are the property of their respective owners.
Sources:
1 Berkhemer et al., A Randomized Trial of Intraarterial Treatment for Acute Ischemic Stroke; N Engl J Med. 2015 Jan 1;372(1):11-20. doi: 10.1056/NEJMoa1411587.
2 Saver et al., Solitaire™ with the Intention for Thrombectomy as Primary Endovascular Treatment for Acute Ischemic Stroke (SWIFT PRIME) trial: protocol for a randomized, controlled, multicenter study comparing the Solitaire revascularization device with IV tPA with IV tPA alone in acute ischemic stroke; Int J Stroke. 2015 Apr; 10(3): 439–448. doi: 10.1111/ijs.12459.
3 Campbell et al., Endovascular Therapy for Ischemic Stroke with Perfusion-Imaging Selection; N Engl J Med. 2015 Mar 12;372(11):1009-18. doi: 10.1056/NEJMoa1414792.
4 Goyal et al., Randomized Assessment of Rapid Endovascular Treatment of Ischemic Stroke; N Engl J Med 2015; 372:1019-1030 doi: 10.1056/NEJMoa1414905.
5 Prothmann S et al.; Acute Recanalization of Thrombo-Embolic Ischemic Stroke with pRESET (ARTESp): the impact of occlusion time on clinical outcome of directly admitted and transferred patients; J NeuroIntervent Surg 2016; doi:10.1136/neurintsurg-2016-012556.