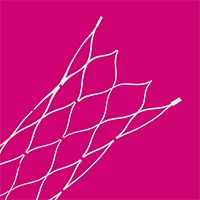 Self-expanding, open-cell stent design for optimal adaptation to different vessel configurations
Treatment of wide-neck aneurysms, dissections & intracranial stenoses
Available with the antithrombogenic coating technology for increased patient safety1
For vessels from 2.5 mm to 4.5 mm
Compatible with MC 0.0165'' / 0.017'' ID

Self-expanding, open-cell stent design for optimal adaptation to different vessel configurations
Treatment of wide-neck aneurysms, dissections & intracranial stenoses
Available with the proprietary, antithrombogenic coating technology for increased patient safety
For vessels from 2.5 mm to 4.5 mm
Compatible with MC 0.0165'' / 0.017'' ID
See the pEGASUS Stent System in action:
See the pEGASUS Stent System in action:
1
Hellstern, V., Aguilar Pérez, M., Henkes, E. et al.
Use of a p64 MW Flow Diverter with Hydrophilic Polymer Coating (HPC) and Prasugrel Single Antiplatelet Therapy for the Treatment of Unruptured Anterior Circulation Aneurysms: Safety Data and Short-term Occlusion Rates.
Cardiovasc
Intervent
Radiol
45
, 1364–1374 (2022).
https://doi.org/10.1007/s00270-022-03153-8
The pEGASUS Stent System has received the CE Mark (CE 0297). It is not approved for sale nor is available for sale or use in the United States.
Products and associated components are not available in all countries or regions. Please contact your phenox representative for details regarding product availability.