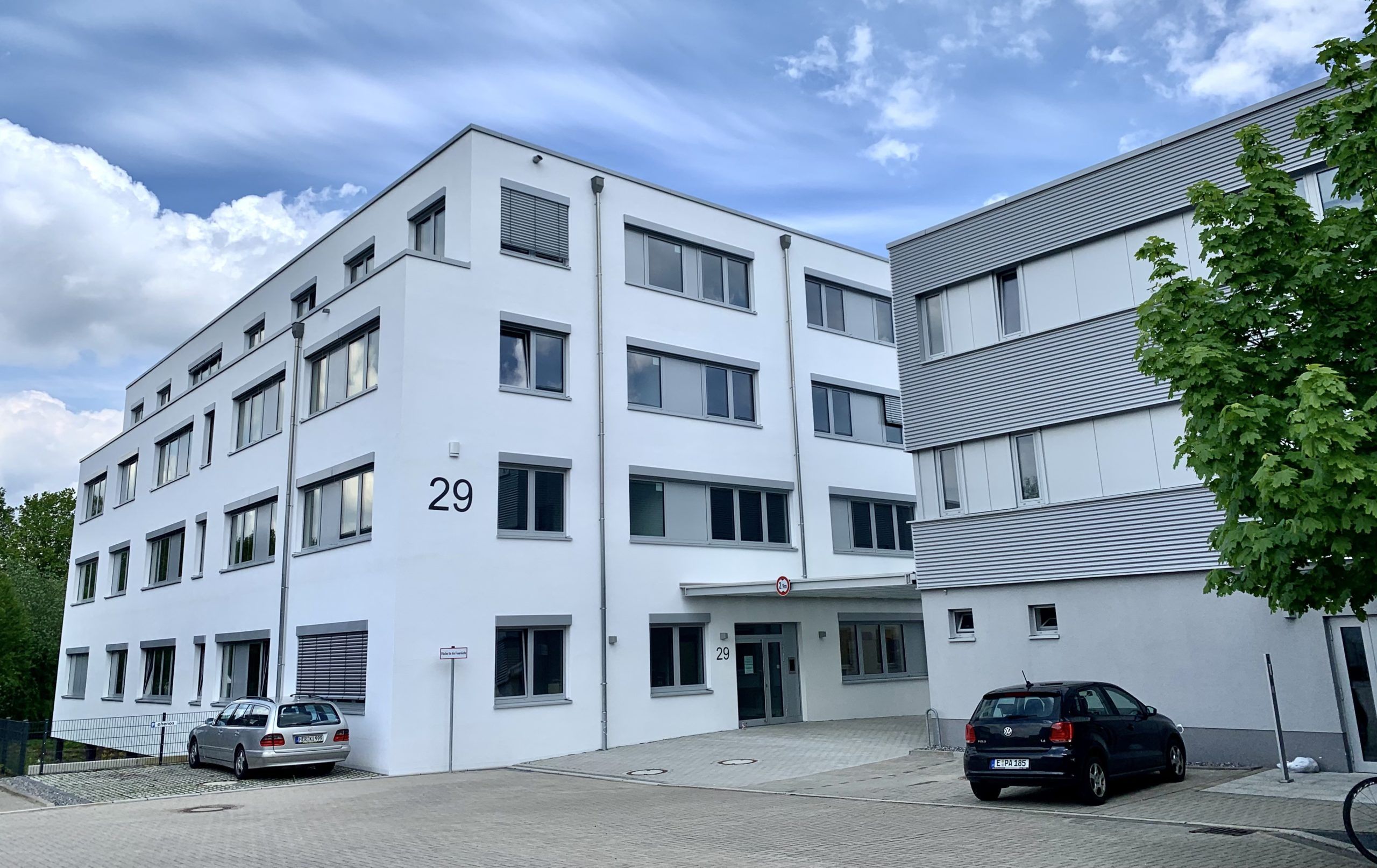 The state-of-the-art new building measuring 2,400 m2 has now recently been completed and offers enough space for a total of 160 employees.
phenox expands even further with the opening of a new building at HQ

phenox has once again enlarged its commercial space at its headquarters in Bochum. Due to the current Covid situation, the management decided not to have an opening ceremony. On a neighbouring property in the Technology Quarter not far from Bochum University of Applied Sciences as well as Ruhr University Bochum, the state-of-the-art new building measuring 2,400 m2 has now recently been completed and offers enough space for a total of 160 employees. The building has been constructed directly behind the existing main building of phenox GmbH, which are now connected with a covered passage.

With the additional new building, all employees can now work at the Lise-Meitner-Allee location, as the number of employees at the Bochum headquarters has increased to 220 in the last few years. Phenox belongs to one of the fastest growing companies in the medical device industry and had expanded its original space to 2,500 m2 in 2016.

"The new building is an important cornerstone that will enable us continuing our steady growth in the future. We are proud to be able to offer a future-oriented and attractive working environment to our employees. At the same time, the immediate proximity to the universities helps us to grow even further and to inspire future engineers to develop high-tech products at phenox," says Prof. Dr.-Ing. Hermann Monstadt, managing partner of phenox GmbH.

After the start of the construction works in 2020 and a construction period of more than 12 months, the four-storey building was completed. It also includes an underground car park with 17 parking spaces and 47 additional parking spaces. Some of the new parking spaces are also equipped with charging stations for electric vehicles. Furthermore, there will also be a new lockable bicycle storage area with charging facilities for e-bikes. This option will also benefit the employees who currently use the JobRad concept.

Simultaneously, the new building has considerably expanded phenox's precision mechanics workshop, so that the production areas for class III medical products in the main building could be enlarged. In a newly equipped show- and conference room, product training courses can be facilitated on site as well as through live streaming online in the future.

phenox is now represented worldwide with a total of five locations and approx. 300 employees, of which the two new locations in Birmingham and Milan were added in the scope of the global growth strategy at the beginning of the year.