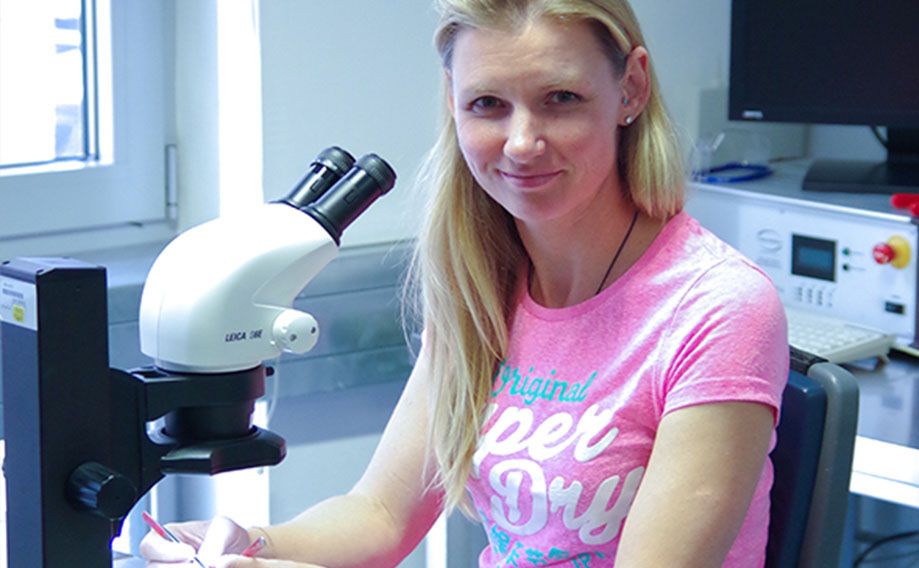 ---
phenox employee Diana Stateczny wins European Championship in Snooker
Named the queen of Belgrade by EBSA.tv, Diana Stateczny became Europe's 2019 snooker champion. Her 24 years of training at the table with a decade dedicated to snooker paid off.
Her victory is impressive. She doesn't train like the others, she works full time on top of training. To a certain extent, she admits her work is part of her training and it contributed to make her the person she is today: down to earth, focused and dynamic.
"When I go play snooker after a working day behind the microscope, I have learned how to stay present, focused, and work on my endurance. My job also helped me become a more flexible person. When I went to Ireland for a few weeks, I did not train at all. On my return, I realized how grateful I was to play snooker again and this break brought me a lot."
Discrete, calm yet ambitious, Diana is a confident women who constantly seeks to grow both at work and in snooker. When she works, she is concentrated, disciplined and precise, the same way she plays.
"phenox is proud to have Diana on the team and we are thrilled about her great victory", says Dr.-Ing. Hermann Monstadt, managing partner at phenox.