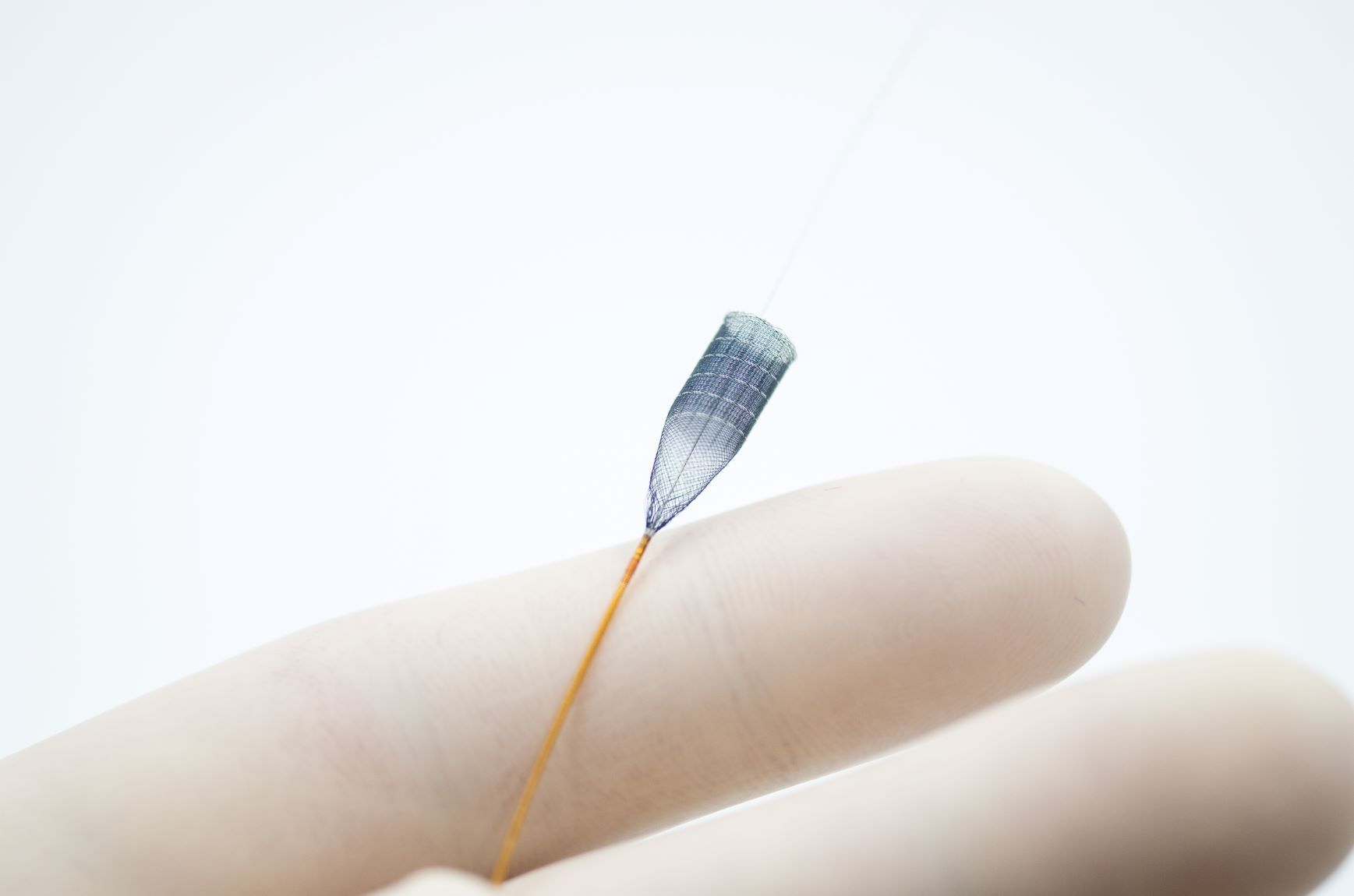 The study results prove that the implantation of p64 was highly reliable.
Largest real-world Flow Diverter study verifies safety and efficacy for phenox' p64 Flow Modulation Device
The authors of the Diversion-p64 study conclude that phenox' p64 Flow Modulation Device has a high efficacy and demonstrates one of the lowest rates of morbidity-mortality compared to similar studies. The trial represents the largest prospective study on flow diversion to date. With 420 patients enrolled in 26 centres across 10 countries, the results provide strong evidence for maximized flow modulation effect from the 64-wire braid design of the p64 device for treating intracranial aneurysms.
The study, recently published in the Journal of Neurointerventional Surgery (JNIS), was a single-arm, international, multicentre, prospective, post-market clinical follow-up trial to assess the safety and effectiveness of the p64 device. A total of 445 devices were used to treat anterior circulation aneurysms between December 2015 and January 2019.
In the study all of the primary and secondary endpoints were achieved. The primary efficacy endpoint was the complete occlusion of the aneurysm, based on the Raymond-Roy Occlusion Classification (RROC). The study results confirm a high complete occlusion rate of 83.7% (86% adequate occlusion) at 1-year associated with a low morbidity-mortality rate of 2.69%. An independent core lab, blinded to all clinical information, reconfirmed the aneurysm types and locations, matched the eligibility criteria and 2 assessed aneurysms at both follow-up visits. In comparison to previous Flow Diverter studies , the aneurysm occlusion rates seen in Diversion-p64 are favourable.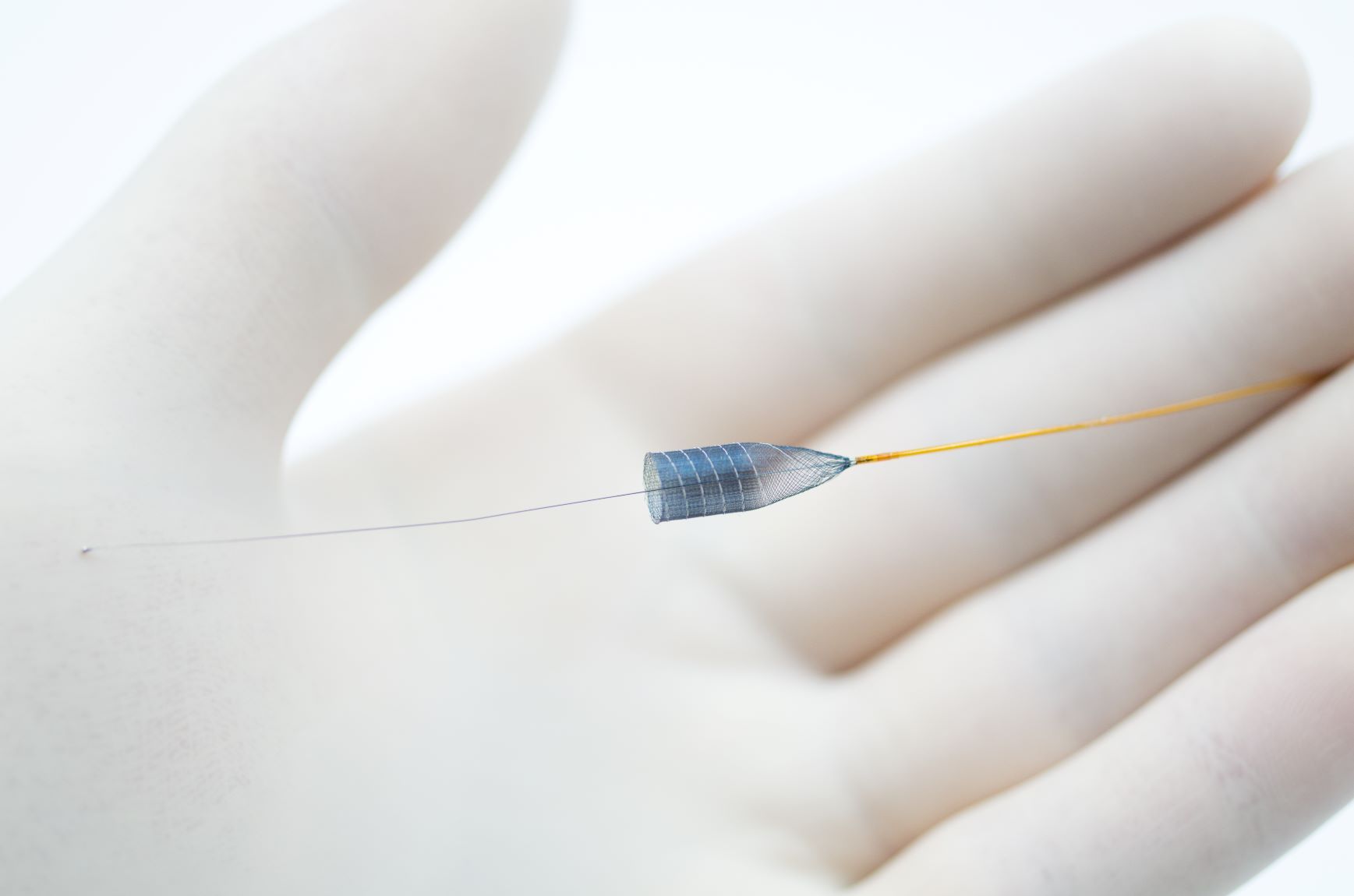 The study results prove that the implantation of p64 was highly reliable. In 98.1% of cases, the p64 was deployed at the desired location and 99.3% of the implanted devices detached without any difficulties. The p64 Flow Modulation Device, manufactured and distributed by phenox GmbH (Bochum, Germany), is designed to allow controlled and selective modulation of blood flow in intracranial arteries. The p64 device received the CE mark in 2012 and is constructed from 64 braided wires. The p64 is the only flow diverter available on the market that is mechanically detachable.
phenox is leveraging the original p64 design into the next generation of devices by keeping the 64 wire braid. This design has proven to be significantly effective in Diversion-p64 compared to 48 wire braided devices.  phenox has now taken it to the next level adding surface modification with the HPC technology.
Building on the positive results of Diversion-p64, the just recently initiated COATING study represents the first comparative, randomized study to properly evaluate Flow Diverters with surface modification. COATING will include p64 MW HPC, the newest Flow Diverter developed by phenox, with Hydrophilic Polymer Coating technology. The reduced thrombogenicity of the implant surface by HPC is the next significant step towards improved patient safety.