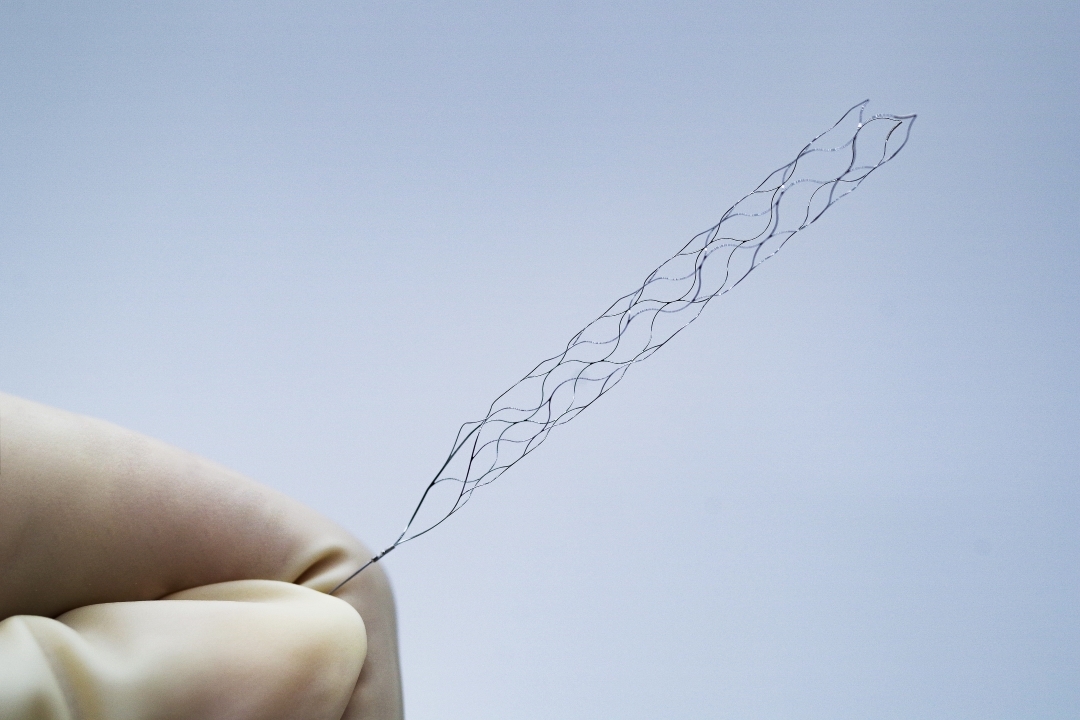 With a strong team of engineers, the 5x40 pRESET is the latest addition to the phenox ischemic product portfolio
phenox is pleased to announce the results of a paper exploring the benefit of choosing a longer stentriever
Following its acceptance into Frontiers in Neurology, phenox is pleased to announce the results of a paper exploring the benefit of choosing a longer stentriever in mechanical thrombectomy.
In the paper by Serna Candel et. al*, the outcomes of pRESET 4x20 were examined against the outcomes of cases where pRESET 5x40 was the stentriever of choice. The results speak for themselves and it is clear that the theory of longer stentrievers leading to better patient outcomes is proven here once again. With the use of the longer stentriever, a significant improvement in recanalization rates was observed along with improved mortality rates and fewer passes required to full recanalisation. First pass success was seen in 68.4% of cases with the pRESET 5x40 while the pRESET 4x20 resulted in first pass success in 48.7% of cases.
"We, in the phenox engineering team, are delighted to offer to the market another device that will improve the outcomes of patients. And now, with this data, the 5x40 pRESET has proven its value." Ralf Hannes, Managing Partner of phenox GmbH.
phenox has been manufacturing stentrievers for mechanical thrombectomy since 2011 and is an expert in neurovascular product development. With a strong team of engineers, the 5x40 pRESET is the latest addition to the phenox ischemic product portfolio. phenox will continue to drive innovation within the neurovascular space and more products are planned for release imminently.
"We are proud to continue to innovate the neurovascular market and the most important aspect of developing new devices is clinical outcomes. This publication is a testament to how we work with feedback from physicians to provide devices to improve patients' lives." says Prof. Dr.-Ing. Hermann Monstadt, Managing Partner of phenox GmbH.
* Click here for the pRESET 5-40 First Pass Research Paper by Serna Candel et. al